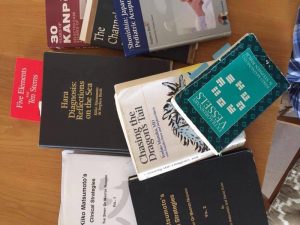 Top 8 recommended Books on Acupuncture ~ Japanese Style I must admit that most of the books that I have bought throughout my professional career, are collecting dust in the…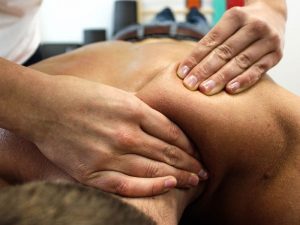 Why is Touching so Necessary? As a practitioner of Acupuncture – Japanese Style, it seems so odd to treat and diagnose patients without touching and palpating them. Here is a…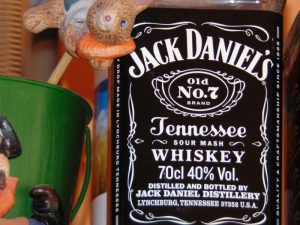 Why I Work (only) 2 Days a Week and what is has to do with Jack Daniels There are some quotations that remain with me and guide me through life. One…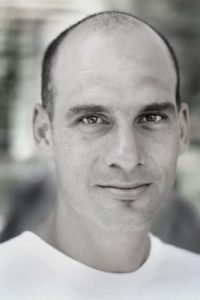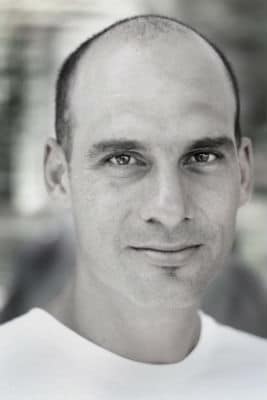 Boaz Colodner
Boaz Colodner is the owner of Nekudat Maga clinic in Jerusalem Israel Nekudat Maga Clinic, and runs a busy clinic since 1999.
He practices Acupuncture – Japanese style intensively since 2004, along with his unique soft tissue manual therapy techniques and herbology. Boaz Colodner has been teaching acupuncture and related topics since 2001.
Education
1996-2000 ◊ Graduate of the Israeli College of Complementary Medicine (ICCM)– Acupuncture, Herbology, Shiatsu, Tuina. ( Pacific College San Diego Affiliation)
1998-2008 ◊ Annual educational visits to Zhejiang Provincial Hospital of TCM – Hangzhou, China
2000-2005 ◊ Different and effective acupuncture technique courses: Richard Tan's balance method, Master Tung's Acupuncture system, Y.N.S.A, Chinese Sculp acupuncture ( Dr. Yao Qi Cong ) and more.
2005-2008 ◊ Graduate of Prof. Maurice Mussat's : Energetics of the Living System
2004 to this day ◊ Extensive Studying and graduate(KMI) of Japanese Acupuncture under the close guidance of Sensei Kiiko Matsumoto and Ran Kalif. Utilizing different techniques of the most prominent practitioners of japan: Kyosho Nagano, Yoshio Manaka, Osamu Ito, Isaburo Fukaya, Dr. Yamamoto,Yoshihiro Kawai and more.
2012 to this day ◊ Extensive study with Dr. Stephen Kaufman- Chiropractor and Acupuncturist and founder of PNT.
Teaching experience
Boaz Colodner is the founder and owner of the largest acupuncture center in Jerusalem, and many students of Acupuncture come to work as apprentices in his busy clinic for many years.
Senior lecturer at the Reidman college of complementary medicine since 2002 teaching the following topics:
Clinical supervision, Acupuncture Orthopedics, Clinical strategies, Manual Therapy.
Boaz Colodner has developed a 2 year post graduate program of Acupuncture – Japanese Style, incorporating his many years of clinical and teaching experience. This graduate program is now being launched here as an online video course.
He also teaches many workshops in Orthopedic acupuncture, skeleton imbalances and unique pain management techniques.
Why Japanese Style
How did I find myself doing Acupuncture ~ Japanese Style?
Though I have studied many and different acupuncture techniques such as
Scalp acupuncture
Master Tung's acupuncture system
Richard Tan's Balancing system
Prof. Mussat's Energetics of living systems
and more
…only when I came across Japanese acupuncture and especially Sensei Kiiko Matsumoto's work that I finally found my path.
Though all other systems that I learnt and practiced are very useful and potent yielding excellent therapeutic results, the Japanese system stood out in a very different way.
Here there was a system of diagnosis and treatment; that in real time (next to the treatment bed) can access and verify my treatment strategy and method, point selection, diagnosis, point location, and treatment plan.
This gave me great relief and great confidence; since until I found this system and mastered it. I found myself hoping that treatment was correct, diagnosis was right, point selection was wise etc.
Besides pulse diagnosis, which I admit, I am no master in pulse diagnosis; there was really no way I could know whether my treatment was correct or not. I found myself hoping, waiting anxiously for next week's appointment and I did not like this.
Practicing Acupuncture ~ Japanese Style gave me great confidence; since with this system I know right away that I am on the right track.
By using Abdominal diagnosis and other body reflex points, I actually find myself learning from every patient what is right for him, what the treatment of choice is, and which acupuncture points and strategies are the most useful right now, on the treatment table.
I found myself thinking a lot less and listening and feeling a lot more. And the greatest thing about it is; that it is actually fairly easy and straight forward.
So I welcome you to this wonderful world of Acupuncture ~ Japanese Style. It is my passion to make acupuncture for acupuncturists easy to use, simple and straight forward, yet precise, accurate and highly effective.
This system will make your work at your clinic magical finding the root of problems through palpation diagnosis, and closing the practice at the end of the day knowing that treatment was effective.